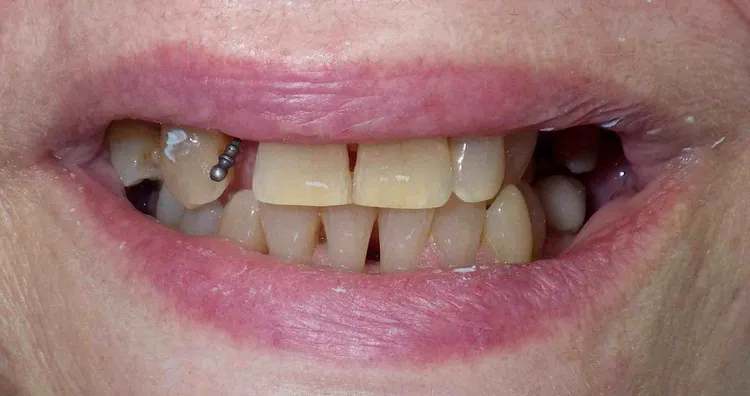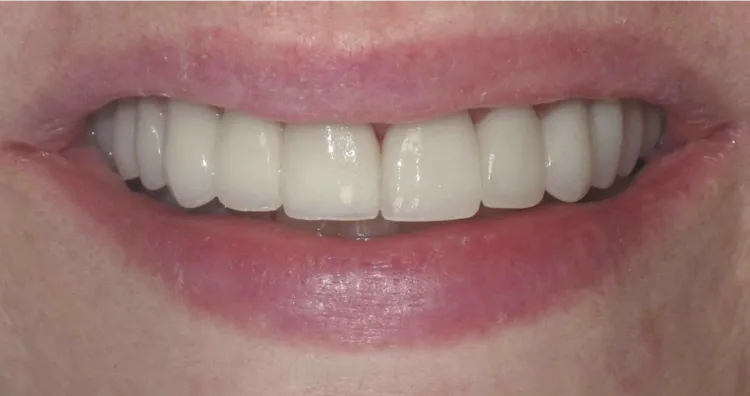 Cosmetic Dentistry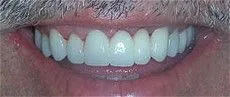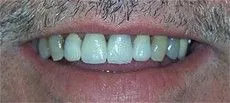 Dr. Porter prides himself on the quality of his work. See some of the amazing smile transformations and other work he has done for some of his valued patients.
Closing Spaces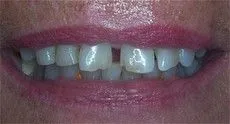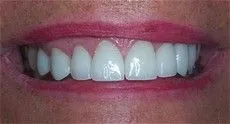 Dental Veneers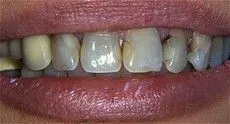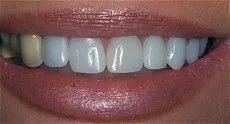 Tooth Whitening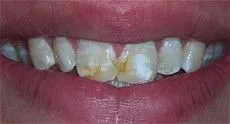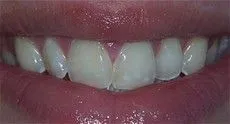 Your smile is important. It's one of the first things you notice when you meet someone. A whiter, brighter smile is beautiful - it can help you feel better about yourself and make a memorable impression. Your lifestyle and the aging process can stain and darken your teeth. Many things we do on a regular basis can contribute to stained teeth, such as drinking coffee, tea, cola and red wine or smoking. Whitening can get your smile looking its best. We use the ZOOM! Whitening System, which has proven effectiveness and is performed during one appointment. Contact us today to schedule a whitening appointment or if you have any questions about the procedure and its benefits.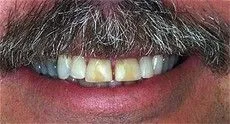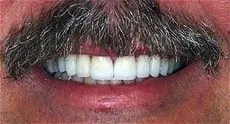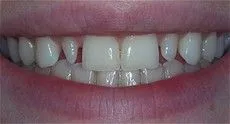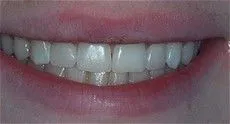 Dental veneers are custom-designed shells of tooth-like ceramic material that, when applied over the surface of a tooth, can cover worn tooth enamel, uneven tooth alignment or spacing and chips or cracks. Dental veneers fall into the category of cosmetic dentistry because they create a bright, white smile with beautifully aligned, shapely teeth. Even better, the translucent ceramic quality of today's veneers provides a more natural look than what's been available in the past. Regardless of what causes unattractive teeth, dental veneers may solve most or even all of your cosmetic dental issues.
Smile Transformations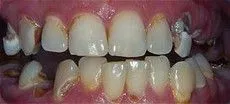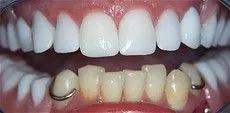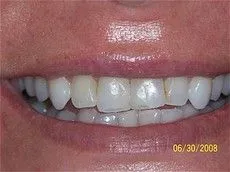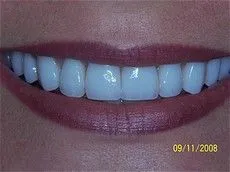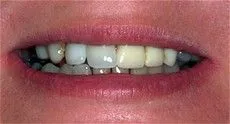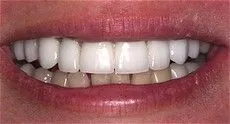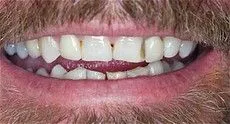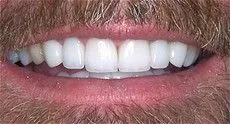 A smile makeover is the process of improving the appearance of the smile through one or more cosmetic dentistry procedures, such as dental veneers, composite bonding, dental implants and teeth whitening. Essentially, a smile makeover is something that you choose to have performed, while a full mouth reconstruction is something that you need to have performed. A smile makeover takes into consideration your facial appearance, skin tone, hair color, teeth (color, width, length, shape and tooth display), gum tissue and lips to develop your ideal smile. Smile makeovers are performed for many reasons and customized according to your unique considerations. What is it that you like or dislike about your smile or your teeth? A smile makeover will help you answer these questions and in the process, provide you with the smile you want and deserve.
Stained Teeth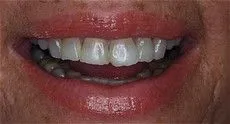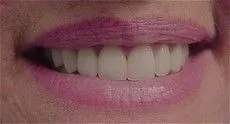 Old Crown Replacement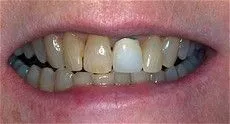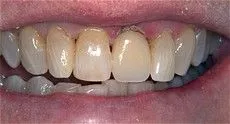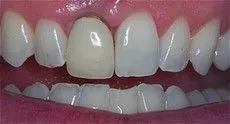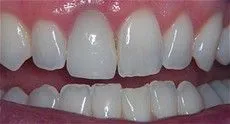 New Crowns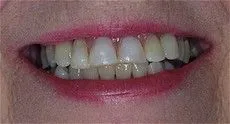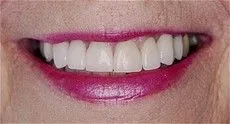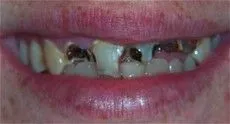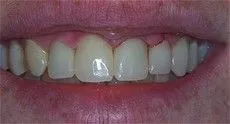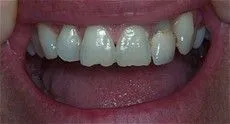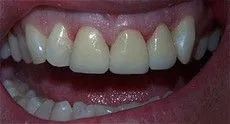 Upgrading Old Dentistry